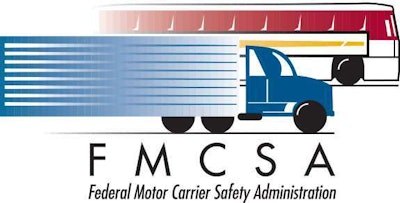 The Federal Motor Carrier Safety Administration hosts a Trucking Safety Summit Thursday, March 19, at U.S. DOT headquarters in Washington, D.C., from 8 a.m. to 4:30 p.m.
Topics to be discussed include different aspects of truck safety, the latest safety data and emerging technologies.
FMCSA says its goal with the event is to use it "as a proactive dialogue between FMCSA, industry, law enforcement and safety advocates to help improve our shared goal of road safety for all Americans."
The conference will provide invited stakeholders, including trucking companies, drivers, safety technology directors and users, federal and state partners and safety advocates, as well as members of the public, to share their ideas on improving truck safety.
The event is free, and registration is available online here. In-person seating will be limited to 200 people, and advanced registration by March 10 is required. FMCSA will also live stream the conference. The agency requests that only those planning to attend in person register for general admission tickets.