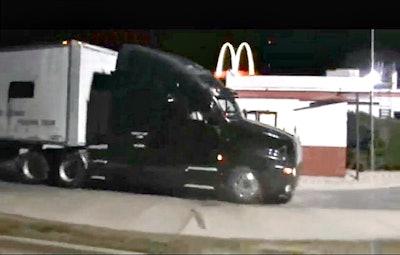 As often is the case, especially among folks in the trucking industry, good things are coming from the bad situation of the growing outbreak of the COVID-19 virus. Folks are stepping up to help truckers, who unlike many Americans, don't have the luxury of going home, working from there and being paid. Here's a couple of instances.
Cops help truckers get fed in Alabama city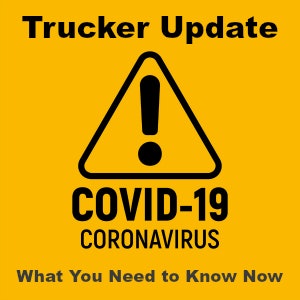 Social media is awash with complaints from truck drivers stuck in the bind caused by restaurants being limited to takeout or drive-thru services. Many, if not most, fast food restaurants do not allow folks to walk up to the drive-thru to place and receive their orders. And, except in rare cases, even a bobtail is too big for your typical drive-thru.
Police in the small Alabama community of Eufaula about 85 miles southeast of Montgomery on the Georgia state line are helping truckers get their food. This appeared on that city's police department's Facebook page:
"During this time of uncertainty, untested emergency plans, and innovative solutions, we must think outside the box and remedy situations we didn't foresee.
"To that end, if you are a truck driver, and need to take time off the road in Eufaula, we will assist you in getting food. With more and more restaurants limiting their dining room access, it is becoming harder for our truck driving friends to find places to eat. We will either go get something for you or give you a ride (to) the nearest drive-through (if you don't mind riding in the back seat😬). If manpower is such that we cannot assist, we will secure someone that can. Our main phone number is 334-687-1200.
"We appreciate what you do for our country and our community, and this is the Eufaula Police Department's way of saying thank you. Drive Safe!"
Not surprisingly, a lot of folks said thanks:
Brenda Lewis: From a trucker's wife … Thank you! I am grateful to your police department for your willingness to help our truckers eat. They need all the help they can get right now. They are out there, away from us, weeks at a time, to help restock your grocery stores. Your kindness is greatly appreciated.
Toshia Lane-Rivers: Thanks for helping those who (are) away from home. As a truck driver I know it means a lot to the driver and lessens the worries for the family back at home that their love one is being taken care of. Awesome job EPD!!!!
Heather B. Russell: This is why America will survive and THRIVE. We will be an example to the world of what a good neighbor and hard work is. TOGETHER, we will be okay. I pray every police dept. follows suit with this. So many drivers out there carrying our nation on their backs, and in times like these, they have no help. No showers, no restrooms, no hot food at truck stops. Thank you for helping them.
Joe Webster: No longer OTR but this definitely warms the heart. Way to go!
Pennsylvania man offers truckers free parking
At about the same time the state of Pennsylvania was closing rest areas on interstates and denying truckers access to parking, a guy near Philadelphia showed why that place is known as the City of Brotherly Love.
Matthew Kane, the man behind the RiteLoad load board Tuesday, March 18, posted this to his Facebook page:
If you are in PA outside of (the) Philadelphia area and need a safe place to park, I can offer overnight parking for about a dozen trucks at our office building. No facilities or food unfortunately but safe parking at no charge.
Just message me directly and we can get you set up. About 5 miles from Turnpike, Willow Grove Exit.
UPDATE: I have just ordered 2 porta potty units to be delivered tomorrow for drivers to use …Wednesday, March 18th. All I ask is that drivers please do everything possible to keep the units and area clean for other drivers. Hand sanitizer will be available in the units.

Matthew Kane
Founder/CEO
Riteload LLC
RiteLoad is, according to Kane, "a load board platform that offers access for direct shippers to post their freight, "directly" onto the load board." He stresses it is not a freight broker.
___
David Hollis editor of Truckers News. You can help us keep track of how trucking responds to the COVID-19 outbreak by emailing me Hollis at davidhollis@randallreilly.com.