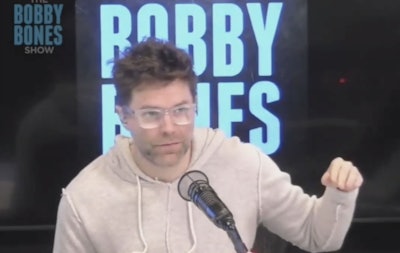 One truck driver from Arkansas used a nationally-syndicated country music radio program to speak up for truck drivers who may be missing meals on the road simply because they can't go through fast food drive-thrus.
The trucker, who gave his name as Rich from Arkansas, called the Bobby Bones Show to explain the problems faced by his fellow drivers because of the COVID-19 outbreak. He explained restaurants have closed their dining areas and only provide orders at drive-thru windows, most of which are inaccessible to trucks. And, most don't serve people who walk up to the windows.
Rich told the DJ people can help by going through the drive-thru for the trucker or even buy them a meal.
Here's Rich's call: