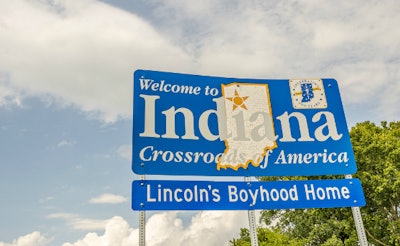 Prompted by the expansion of the federal hours of service waiver in response to the spread of the coronavirus, the Indiana State Police has opened weigh stations in the state to all truck drivers for 24/7 parking.
The ISP said truckers do not need to be hauling essential goods under the waiver to park.
Locations include:
Lowell, which may be limited as INDOT is using it as a construction office/storage area: Interstate 65 southbound at the 231.

5 mile marker

Chesterton: Interstate 94 eastbound and westbound at the 29 mile marker

Warren: Interstate 69 southbound at the 280 mile marker


Richmond: Interstate 70 westbound at the 148 mile marker

West Harrison: Interstate 74 eastbound at the 171 mile marker


Terre Haute: Interstate 70 eastbound at the 0 mile marker
The scale house in Seymour is not open for parking due to construction on Interstate 65.
The ISP said it will allow truck parking, including overnight parking, at the scale houses under the following circumstances:
Parking does not interfere with the operations of the facility
Parking in only marked, striped parking spaces
No parking on any ramps
No parking in the scale lanes or in front of the inspection barns
No parking in unmarked areas of the parking facilities or areas designated for staff or handicap parking
No parking in other areas identified by on-site ISP or INDOT staff
No littering
No alcohol or drug consumption
Restroom facilities may not be available
Adherence to any other rules set forth by the facility's ISP or INDOT staff
This is the latest adjustment for truck parking as created by the spread of the coronavirus.