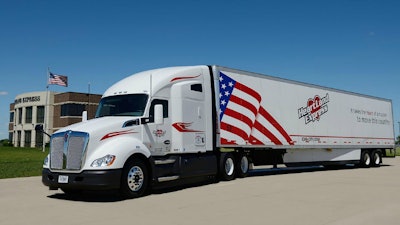 Editor's Note: Welcome to View From the Top, a new series for Truckers News. In each feature, we'll talk with one of trucking's leaders about how their company and the industry are dealing with the unprecedented challenges and changes wrought by the COVID-19 coronavirus outbreak.
___
Mike Gerdin jokes about where he lives: "Well, you know, we're in Iowa and the wide-open spaces where we've kind of practiced social distancing our whole lives out here."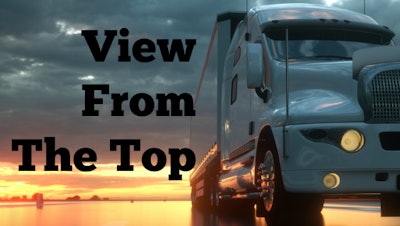 But as the chairman and CEO Of Heartland Express, he's especially serious about the performance of his drivers and those of other companies during the COVID-19 coronavirus pandemic that has so disrupted life this spring.
"You know, our drivers and the truck drivers of America, they've just been doing a fantastic job," says Gerdin. "I mean, I'm so proud of our guys, and not only the Heartland guys, but all the truck drivers in America, just doing a really good job keeping everybody going. And, it's nice to see some recognition (finally) for the guys out there doing the job that they've done for so many years. People are realizing how important they are to our economy."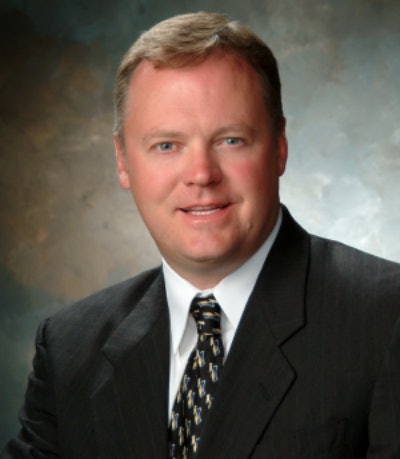 Gerdin's also confident Heartland, which is located in North Liberty, Iowa and hauls for mostly Fortune 500 companies, will more than weather the COVID-19 pandemic. He said the company had a busy first quarter like many trucking companies but saw things soften a bit this month. He expects the economy to improve as states loosen restrictions on businesses and more people return to work.
"I just see (the economy) as a slowly getting better throughout the year as more and more things open up," said Gerdin, whose company has over 3,500 power units and drivers. "But it's going to be a slow time for us and the industry probably for the next month or two. Then as we hit June, July, August, September, hopefully, things are getting more back to normal by those times."
Search thousands of trucking jobs to find the job you want.
Find Your Next Job Today