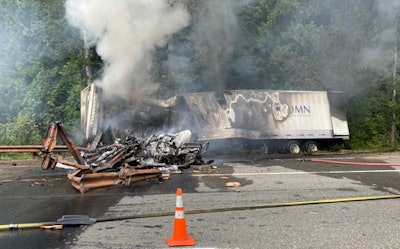 A trucker was hospitalized Friday, June 19, afternoon when their tractor-trailer hit a guardrail on westbound Interstate 90 about 10 miles from Snoqualmie Pass in Easton, Washington.
The single-vehicle crash occurred at about 3 p.m. PDT near mile marker 63. Traffic was stopped and then slowed for several hours.
Washington State Patrol continues to investigate. The driver was not identified by authorities.