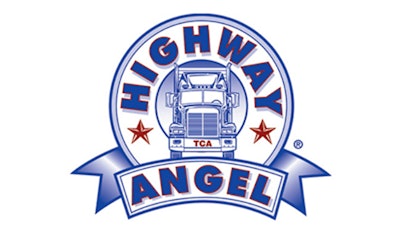 A Georgia and his 18-year-old son are being hailed as heroes for pulling a woman from her burning car.
The Truckload Carriers Association recently named Harvell "Keith" Martin, of Tallapoosa, Georgia a Highway Angel for rushing to free a woman trapped in her burning car. The TCA explains:
It was a cold and rainy day in December and Martin was on Interstate 40 near Hickory, North Carolina. His 18-year-old son, John, was riding with him. As they were pulling out of a rest area, they waited for a car to pass. A short while later, they watched as the same vehicle lost control on the slick road, spun out, and ran off the road and down into a ravine.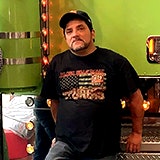 Without hesitation, Martin pulled over and he and his son jumped out. They could see either smoke or steam coming from the car so Martin grabbed a fire extinguisher and they both ran down the embankment. The driver's side of the car was slammed up against a tree. A moment later, the car was on fire.
The driver, a woman in her late twenties, was conscious but trapped inside and one leg was pinned. She was also pregnant. "My son wanted to go in, but I wouldn't let him," said Martin. He got into the car and cut the woman out of her seatbelt and managed to pull her out from the passenger side. "It was so hot in there," he said. Another truck driver helped Martin and his son carry the woman a safe distance from the burning vehicle.
When paramedics arrived, they checked Martin. He sustained burns to his arm and the back of his head. "Like a bad sunburn with blisters," he recalled. Someone later found his melted headset at the scene.
For his willingness to assist a fellow driver, TCA has presented Martin with a certificate, patch, lapel pin, and truck decals. His employer, JLE Industries, has also received a certificate acknowledging their driver as a Highway Angel.
Since the program's inception in August 1997, hundreds of drivers have been recognized as Highway Angels for the exemplary kindness, courtesy, and courage they have displayed while on the job. EpicVue sponsors TCA's Highway Angel program.