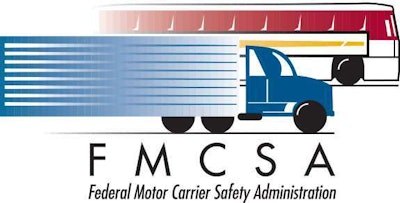 The legalization of hemp and trucking's aging workforce will be among issues discussed by the Federal Motor Carrier Safety Administration's Motor Carrier Safety Advisory Committee (MCSAC) when it meets next month.
The meeting will be held via videoconference on Monday, July 13, and Tuesday, July 14, from 9:15 a.m. to 4:30 p.m. Eastern each day.
MCSAC will focus on the impact of the aging demographic of commercial truck and bus drivers and whether that trend will exacerbate the industry's perceived driver shortage. The committee will look at how this could impact carriers' ability to deliver goods and services safely in interstate commerce.
FMCSA will also brief the committee during the meeting on the impact of the legalization of hemp on the safety oversight of truck drivers. The agency says it is looking at any actions it should consider "to ensure motor carriers, drivers and enforcement officials have appropriate guidance concerning hemp and what happens if drivers test positive for tetrahydrocannabinol."
Advanced registration for the meeting is not required, but it is encouraged. FMCSA asks that those wishing to attend email Shannon L. Watson, FMCSA senior advisor to the associate administrator of policy, at mcsac@dot.gov to register.