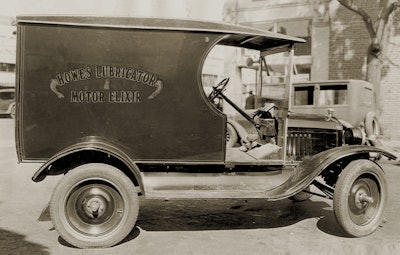 Lubricants producer Howes has launched the first of two sweepstakes as part of the company's 100th anniversary celebration. The Howes "From Our Family to Yours" sweepstakes is open to drivers who purchase any Howes product.
To enter, photograph the receipt and text it to 413-299-2020 in the U.S. or 705-410-2020 in Canada. You will then receive a link that enables you to spin the Howes Prize Wheel to see if you are an instant winner.
Hundreds of prizes will be awarded throughout the contest. Grand Prize winners get the chance to open the Howes Prize Vault, where they can choose their prize. For the first phase of the sweepstakes, prizes include an ultimate backyard makeover, a full-size off-road UTV, a supreme truck makeover or $5,000 in cash.
The first phase of the sweepstakes runs from July 1 through Sept. 30, and the second runs from Oct. 1 through Dec. 31.