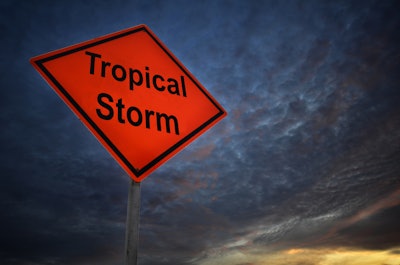 Cargo theft recording firm SensiGuard issued a notice Thursday warning shippers and carriers that may be sending or hauling loads into the path of Hurricane Isaias.
Isaias is to arrive on Florida's east coast sometime late today, according to the National Hurricane Center's 11 a.m. update. A state of emergency has been declared in Florida./
The storm is currently projected to make landfall along Florida's east coast as early as Saturday, though the forecast for the storm beyond the Caribbean is uncertain. The National Hurricane Center projects the storm will bring wind speeds upwards of 70 mph and potentially strengthen to hurricane status before it reaches Florida.
SensiGuard recommends monitoring developments into the weekend and confirming with destination facilities that they will be accepting freight. The firm suggests having alternate plans for secure staging locations outside the storm's path, as well as using GPS tracking to mitigate the risk of theft.