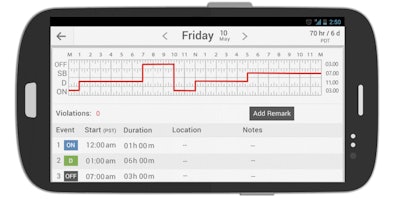 At 12:01 a.m. Tuesday, Sept. 29 Eastern Time, one of the most discussed, praised, and vilified regulation governing drivers in the American trucking industry gets a modest facelift. At that time on that day, the federal rules dictating the hours of service for most truckers change for the first time in more than 15 years.
The change is the culmination of the Federal Motor Carrier Safety Administration's efforts to inject some flexibility into hours of service regulations.
Earlier this week, the FMCSA's Joe DeLorenzo, the agency's chief for the office of enforcement and compliance, discussed the changes during an online webinar staged by our colleagues at Overdrive. He also fielded questions and explained some of the intricacies of the new regulations in his conversation with Overdrive Senior Editor Todd Dills. You can see the video of DeLorenzo's appearance below.
You can also read James Jaillet's explanation of the changes, adding context to DeLorenzo's remarks. You can read Jaillet's story here.