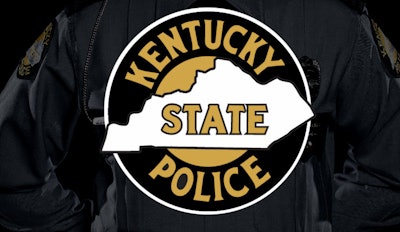 The Kentucky State Patrol this week started a three-week special enforcement effort aimed at curbing aggressive driving behaviors.
During the KSP's Commercial Vehicle Enforcement Division's Ticketing Aggressive Cars and Trucks (TACT) campaign, troopers will be on the lookout for dangerous driving by truckers and other motorists. Among the actions troopers will be watching for include:
Improper lanes changes

Following too closely

Not leaving enough space to pass

Excessive speed
KSP offered several tips to avoid driving aggressively:
Allow more time to get to your destination. It reduces stress dramatically.

Don't tailgate large trucks. If you can't see the truck driver's side-view mirrors, then know that they can't see you.

Leave extra space when passing.

Understand that it takes a large truck twice the amount of time to come to a stop than a regular passenger car does.
"At the end of the day, all of us want to make it home safely to our families," says Commercial Vehicle Enforcement Division Director Major Nathan Day. "Sometimes it's as simple as being willing to be the driver who does the 'right thing' when others are displaying the wrong behavior."
A statement from the KSP said there were 6,147 crashes involving commercial trucks on Kentucky roadways in 2019 resulting in 88 deaths.
The TACT enforcement effort is funded by the Federal Motor Carrier Safety Administration.
Special Labor Day weekend patrols in Indiana
The Indiana State Police participate in Operation C.A.R.E. (Combined Accident Reduction Effort) and DUIEP (Driving Under the Influence Enforcement Project) during the upcoming long Labor Day weekend. Both of these are federally funded programs that allow extra troopers to patrol state highways during the holiday.
Efforts will be focused on aggressive drivers, distracted drivers, impaired drivers, and drivers and passengers not buckled up.
Troopers remind all drivers to:
Not drive distracted
Avoid tailgating
Use turn signals
Obey the speed limit
Make sure everyone is buckled up
Don't drive impaired by drugs or alcohol