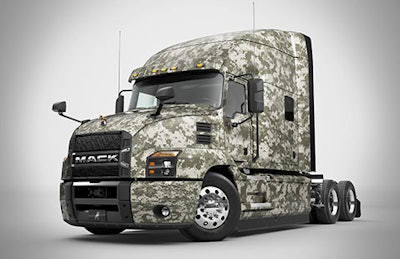 In the wake of the devastation Hurricane Laura's caused on the Gulf Coast recently, American Trucking Associations is dispatching its Mack Heroes Truck to deliver relief supplies to the citizens of Lake Charles, Louisiana. The powerful storm left 19 dead in Louisiana and Texas, and damage estimates range from $8 to $12 billion.
The Heroes Truck made the first of several planned deliveries on Monday, Aug. 31 and will continue to make deliveries over the coming days in coordination with the Louisiana Motor Truck Association, supported by donations from the trucking industry, including a $10,000 contribution from ATA Chairman Randy Guillot, president of Triple G Express and Southeastern Motor Freight.
"Whether it is a hurricane or a pandemic, trucks and truckers are among the very first to respond – delivering comfort in the form of life's essentials," said ATA President and CEO Chris Spear. "We are proud of our industry's ability to respond to crises and provide aid to people quickly."
ATA's Heroes Truck honors America's veterans with the support of Utility Trailer Manufacturing Co. and Mack Trucks.