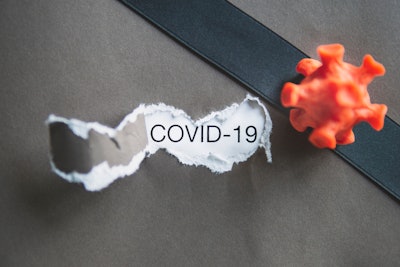 As part of the upcoming National Truck Driver Appreciation Week, Sept. 13 to 19, the American Trucking Associations and Peterson Manufacturing will award $1,000 each to 10 professional truck drivers who have undergone hardship during the coronavirus pandemic.
This initiative comes as a part of Peterson Manufacturing's recently unveiled campaign for NTDAW, Shining the Light on America's Truck Drivers, which highlights and honors the crucial role truck drivers have played during the COVID-19 pandemic.
To nominate a driver who experienced financial or other hardships during the ongoing COVID-19 pandemic, or to self-nominate, click here to share your own story or the story of a deserving candidate.
Drivers will be selected by a panel of independent judges who will review the submitted nominations. By Sept. 20, the Spotlight Award will be given to the deserving nominees who will be contacted individually.
"We are indebted to the service and sacrifice of these national highway heroes, and proud that we are able to support them through their own difficult times," said Al Anderson, vice president of sales, Peterson Manufacturing. "Hearing the stories and hardships of these incredible men and women leaves us no choice other than to give back however we can lessen some of their burden, the way they have relieved ours."
Click here to share your own story or the story of a deserving candidate.
Peterson Manufacturing Company produces a complete line of vehicle safety lighting, custom wiring harnesses, and many other safety-related products. With headquarters in the greater Kansas City area, Peterson Manufacturing is a privately held company and has been in operation since 1945.