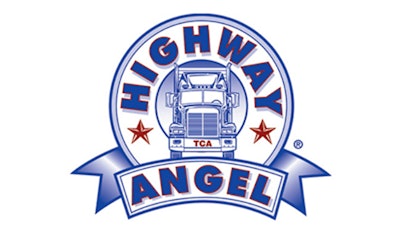 The Truckload Carriers Association has named Earl Morgan-Heft from Lone Rock, Wisconsin a Highway Angel for freeing father and son from their burning vehicle following a multiple-vehicle accident.
TCA explains: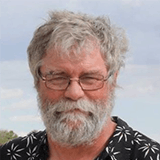 The early morning of June 12 was a bad one on the northbound roadways of I-90/94/39 near Lodi, Wisconsin. Three traffic accidents resulted in the loss of several lives and many injuries. The first in a series of crashes occurred at 3:53 a.m. involving a rear-end crash between two tractor-trailers. Then at 5:11 a.m., another truck slammed into the first crash scene. The third and final crash, at 6:45 a.m., was by far the worst, and Morgan–Heft was a witness to it.
Morgan-Heft was northbound from Madison, Wisconsin and he could see there was an issue up ahead and road closure signs. He slowed down and came to a stop with surrounding traffic. Suddenly he heard a horrific bang. As he checked his left mirror he watched helplessly as a truck traveling at highway speeds crashed into a dump truck several other vehicles behind him. The crash started a chain reaction involving eight vehicles behind Morgan-Heft.
He jumped out of his truck. "Cars were smoking," he said. "I saw a pickup that was on fire with survivors in it. I yelled over to them, 'I'm gonna get you out!'" Without a moment to spare, he started to run back to his truck to get a fire extinguisher but could hear popping noises from the pickup. "There was no time," he said. He rushed to the passenger side of the pickup where he saw a young teen. His father was in the driver's seat. "The whole side of the pickup was crushed in and everything was twisted," said Morgan-Heft. He was able to pry open the back door. Two young adults come running to help. "We pulled the passenger out through the back door and they got him up near the road while I went around to get the father." He managed to pull the man out and move him away from the vehicle. Minutes later it was completely engulfed in flames.
Morgan-Heft says the father and son survived. He talked with the man's wife and learned that while both sustained serious injuries they are expected to survive.
Morgan-Heft received a letter of thanks from the Wisconsin State Patrol Inspector who was at the scene and took Morgan-Heft's statement: "I wanted to personally thank you for your actions. To me you are a hero and should feel extremely proud of yourself. You did a fantastic job and your actions gave two people a second chance at life. To have the bravery to run towards the fire and help is incredible. "
Morgan-Heft has been driving for 27 years and has worked with Fortrans for 10 years.
For his willingness to assist a fellow driver, TCA has presented Morgan-Heft with a certificate, patch, lapel pin, and truck decals. His employer has also received a certificate acknowledging their driver as a Highway Angel.
Since the program's inception in August 1997, nearly 1,300 professional truck drivers have been recognized as Highway Angels for the exemplary kindness, courtesy, and courage they have displayed while on the job.
Thanks to the program's Presenting Sponsor, EpicVue, and Supporting Sponsors, DriverFacts and Drivers Legal Plan, TCA is able to showcase drivers like Morgan-Heft.