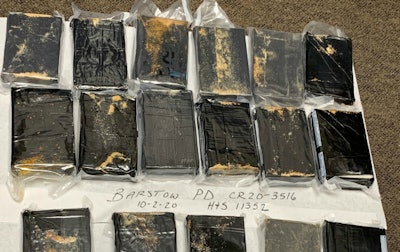 A 25-year-old truck driver from San Diego was arrested Friday, Oct. 2, after police found 20 kilograms of cocaine in the cab of his truck, according to Barstow Police.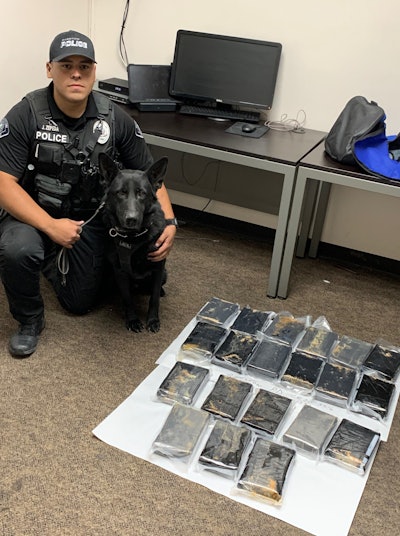 Police say at 6:50 p.m. of Friday, Barstow Police Department K-9 Officer Juan Zepeda conducted a traffic stop of a tractor-trailer for a vehicle code violation at the northbound Interstate 15 off-ramp at Avenue L.
The driver, who police identified as Micael Lange Bolton of San Diego, was said to be acting extremely nervous.
According to a news release from the Barstow Police Department, "while an officer was writing Bolton a citation for the vehicle code violation, Officer Zepeda had his K-9 partner Logan sniff the exterior of Bolton's vehicle. As Logan sniffed the passenger side of the cab he alerted the presence of illegal drugs."
A search of the inside of the truck's cab revealed a duffle bag that contained 20 individual vacuum-sealed packages, which were tested and found to be cocaine with an estimated worth of $500,000.
Bolton was arrested and charged with possession of a controlled substance for sale and transportation of a controlled substance. Bolton was to have been arraigned Tuesday, Oct. 6.