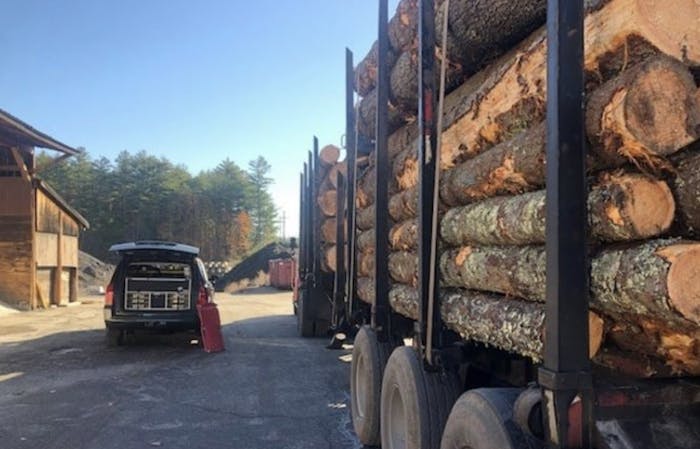 During a recent one-day inspection effort, New Hampshire State Police placed 22 trucks and seven drivers out of service for a variety of safety violations. Troopers also issued 20 Commercial Vehicle Safety Alliance decals to trucks that passed Level I inspections successfully.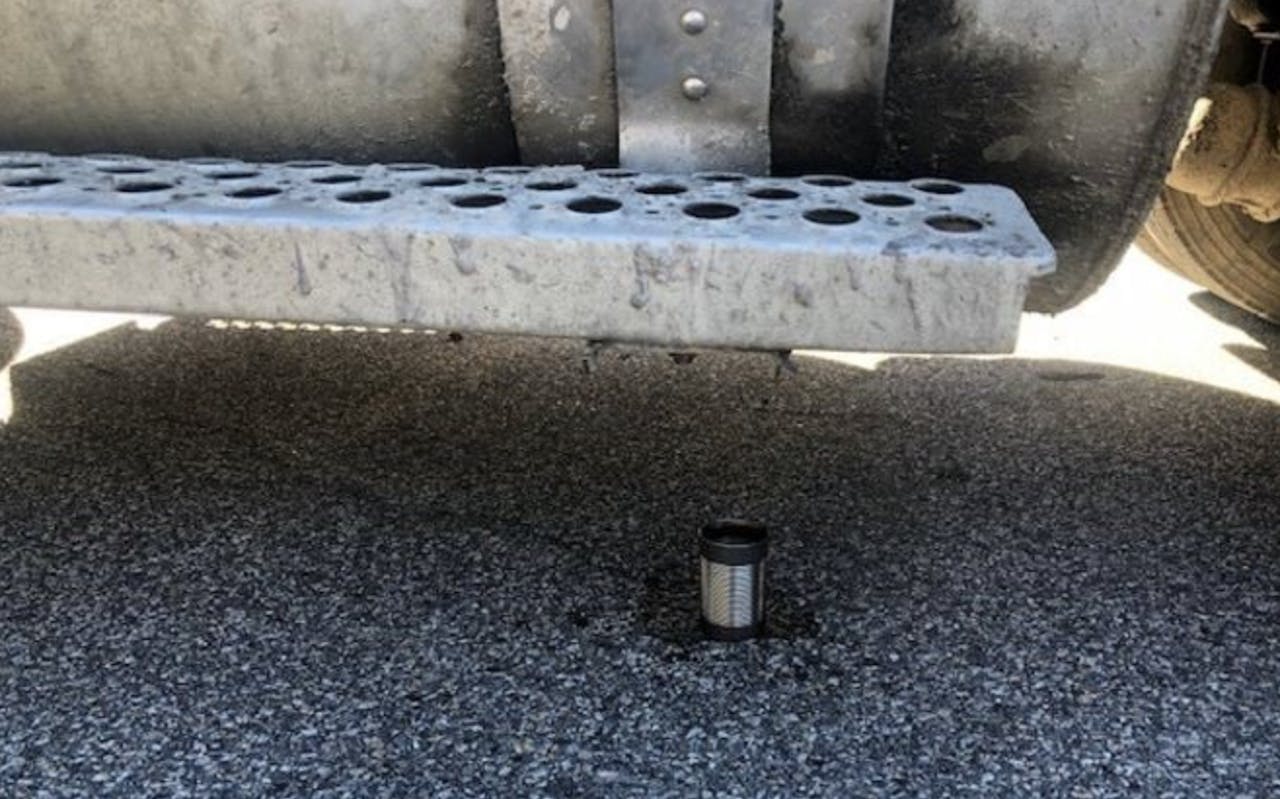 Fuel tank on one inspected truck was leaking (NHSP photo)
According to a statement from the NHSP, Troopers inspected 111 commercial vehicles on Nov. 5 and identified 232 violations, some of which led to trucks or drivers being placed out of service.
The NHSP said 22 vehicles were placed out of service for:
defective braking systems
defective tires
exceeding the weight allowed on a tire by the tire manufacturer's standards
failing to properly secure vehicle loads
defective suspension systems
leaking fuel systems
The seven drivers placed out of service had violations for:
driving a CDL class vehicle without a CDL license
driving on a suspended CDL license or not having the proper class of CDL license
driving a commercial motor vehicle without wearing required corrective lenses
not possessing a valid medical certificate as required
and driving a commercial motor vehicle in interstate commerce while under the age of 21