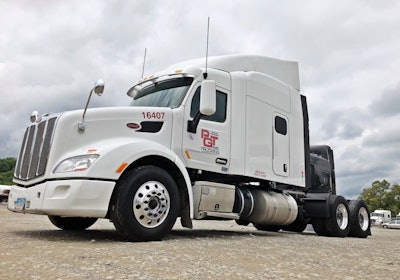 PGT Trucking recently opened two new locations; one in Phoenix, Arizona, and Fort Smith, Arkansas.
PGT, which is celebrating its 40th year in business in 2021, has more than 30 company and agent locations across the country.
The flatbed carrier says the addition of the Phoenix terminal and the relocation of its Poteau, Oklahoma, staff to Fort Smith, have provided PGT the opportunity to expand transportation offerings to meet the needs of current customers and new business.
PGT is headquartered in Aliquippa, Pennsylvania. It has some 1,000 power units and 1,500 trailers.
In May, PGT holds its annual million mile and safe driver celebration at The Willows in Industry, Pennsylvania. This year, it will be held in conjunction with additional 40th anniversary festivities.