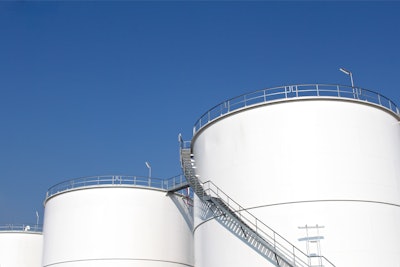 Panic-buying appears to be causing some of the fuel shortages at stations in the Southeast following last week's cyberattack on the company that operates the pipeline that delivers fuel from Texas to the Southeast and part of the East Coast. At the same time, the operator of the Colonial Pipeline has managed to start flowing fuel through parts of its 5,500-mile-long system.
The Washington Post reports Colonial has brought parts of its fuel system back online after last week's cyberattack. It said late Tuesday it had delivered about 967,000 barrels to various markets, including Atlanta, Charlotte and Baltimore.
Several major travel centers report some supply interruptions and a major fuel tracking app says as many as 65% of gas stations in North Carolina are haveing problems providing customers with fuel.
TravelCenters of America
TravelCenters of America has a dedicated team working closely with our suppliers and other partners, and we are bringing in product from other markets to maintain availability and to help minimize any potential disruptions. We are currently experiencing intermittent supply outages at sites and may be limiting the amount of gallons per purchase depending on location.
RELATED: Pipeline cyberattack starting to prompt fuel shortages
Due to the Colonial Pipeline shutdown, select Love's locations are experiencing intermittent diesel and gasoline outages. Love's and its teams are working diligently to minimize outages to only a few hours. If extended diesel outages occur, Love's will note which locations are affected on this page.
Pilot
The majority of our travel centers are stocked with fuel at this time. Due to the ongoing Colonial Pipeline situation and increased demand across the Southeast, the below locations are experiencing outages. Please check the myRewards Plus app or our website for alternate nearby locations. Our fuel drivers and logistics team are doing everything they can to keep resupplying fuel to these affected regions.All locations are open.
No Gas, Diesel Only:
Pilot #275, Charlotte, North Carolina
Pilot #374, Marianna, Florida
Pilot #420, Madison, Florida
Pilot #4580, Prosperity, South Carolina
Pilot #6990, Kenly, North Carolina
Flying J #6996, Warsaw, North Carolina
No Gas or Diesel:
Flying J #623, Quincy, Florida
Pilot #4567, Rock Hill, South Carolina
No Diesel:
Mr. Fuel #72, Savannah, Georgia
Pilot #312, Tallapoosa, Georgia
Flying J #711 Blacksburg, South Carolina
Flying J #713, Latta, South Carolina
Pilot #4557, Carnesville, Georgia
Love's
Because the Federal Motor Carrier Safety Administration (FMCSA) issued a regional emergency declaration to waive the hours-of-service (HOS) requirements for drivers hauling fuel, Love's continues to leverage its Gemini Motor Transport fleet to increase delivery opportunities from other regions.
Temporary diesel outages:
Love's 311 in Waco, Georgia
Love's 326 in Orangeburg, South Carolina
Love's 359 in Emerson, Georgia
Love's 490 in Jasper, Tennessee
Love's 735 in Calhoun, Georgia
Love's 751 in Elgin, South Carolina
Love's 765 in Commerce, Georgia
Love's 781 in Madison, Georgia
Davis Travel Center
We are pleased to announce that we no longer have restrictions on gasoline. Feel free to fill up on gasoline!! Our unbranded diesel fuel is still restricted at 100 gallons per transaction ( Davis Travel Centers) due to supply. Please note we reserve the right to restrict fuel at any time without notice should we see an issue with supply in gasoline again ,however, we will continue to keep you updated as soon as possible. We appreciate your patience with us the last few days.
GasBuddy
GasBuddy found stations in the following states have been impacted by Colonial's problems:
GA – 42%
AL – 6%
TN – 14%
SC – 42%
NC – 65%
FL – 10%
VA – 42%
MD – 9%
MS – 5%
WV – 4%
KY – 2%
DC – 8%