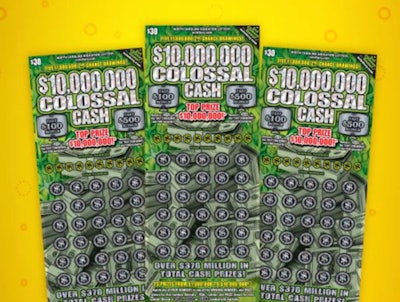 Two truckers are richer these days having won lottery prizes in two different states.
Howard Poole, from Burlington, North Carolina won $10 million and. Quang Vo, 59, of El Monte, California won $1 million on a Powerball ticket he bought in Florida.
Poole, said he will use some of his lottery prize to help his family, including buying a new home for his mother and help other family members, including a brother who has cancer.
Poole said he stopped at the Sandy Cross Mart 2 on N.C.49 in Burlington to collect a $20 scratch-off prize and decided to try again with a $30 ticket.
Poole had the option of collecting the top prize in the $10,000,000 Colossal Cash game as an annuity of $500,000 a year over 20 years or taking a lump sum of $6 million. He chose the lump sum of $6 million and after state and federal tax withholdings received $4,245,009.
"I try to buy a lottery ticket in every state I pass through when I'm on the road," Vo said. "You never know when you could be a winner!"
Vo bought his winning ticket at the Ocala Stopping Center in Reddick. It matched all five of the white ball numbers, missing only the Powerball number.