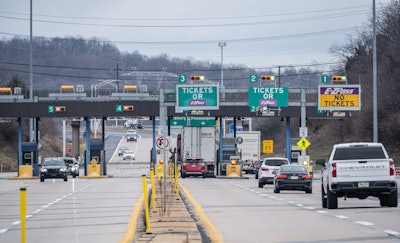 Amy Lutz / Shutterstock.com
Start saving your nickels and dimes -- and more -- if your trucking travels put you on the Pennsylvania Turnpike.
Tolls on the turnpike will rise by 5% in January, the Pennsylvania Turnpike Commission announced Tuesday, July 6. The agency board voted to impose the higher rates as of Jan. 2.
Officials say 2022 will be the first time in six years that fares will have jumped by less than 6%
The most common truck fare will go from $13 to $13.70 for E-ZPass, and from $26.60 to $28 for toll-by-plate.
The most common E-ZPass fare for a passenger vehicle will rise by a dime, from $1.60 to $1.70. Those being charged through a scan of their license plate will see the most common fare go from $3.90 to $4.10.