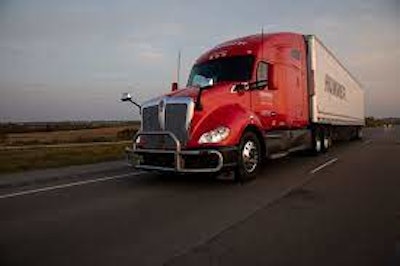 An Iowa trucking company was recently honored by a regional business magazine.
After one of the trucking industry's most turbulent years, Don Hummer Trucking persevered and was named the Best Trucking Company in 2021 by Corridor Business Journal.
Headquartered in Cedar Rapids, Iowa, Hummer has offered tailored trucking services for companies since its founding over 60 years ago. In 2020, with a pandemic gripping the globe, the company faced one obstacle after another.
"2020 presented a number of unique challenges that most of us had never experienced before," said President Chris Hummer. "Our systems were operational, and our people remained committed to getting the job done. It was particularly evident in the early weeks of the pandemic just how critical trucking is to the quality of life that we enjoy."
Hummer said the company's drivers continued to deliver freight; office staff kept service interruptions at a minimum while terminal staff maintained the equipment. "The people" set Hummer Trucking apart from other companies, according to its president.
The company's philosophy and tagline — "Delivering Value" — steers its work on every level. This, company executives said, is the reason Hummer is an industry leader.
According to a statement from the company, Hummer has made work-life balance a priority for its drivers, offering them scheduled positions and consistent pay.
When the COVID-19 pandemic hit, Hummer quickly and efficiently went remote, and "This gave us an advantage to support drivers as the pandemic worsened and the freight demand increased across the country," Hummer said.
Hummer provides dry van and temperature-controlled truckload services and value-added truckload services in 48 states. In addition to its headquarters in Cedar Rapids, the company has facilities in Homestead, Iowa, and Gretna, Nebraska.
The company has 338 drivers, according to its SAFER listing by the Federal Motor Carrier Safety Administration.
Corridor Business Journal covers business news in the corridor between Cedar Rapids and Iowa City.