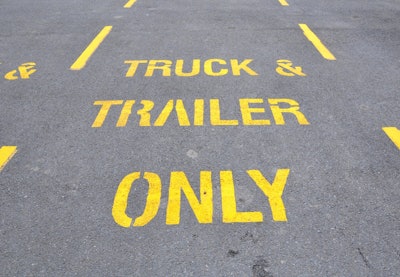 Added parking restrictions are planned to begin this weekend at the Meteor Crater Rest Area on Interstate 40 east of Flagstaff.
The facility has been open to commercial truck parking while under renovation since the beginning of the year, but beginning Sunday, Aug. 15, the parking lot will close to all vehicles to allow for further improvements. During the closure, the nearest traveler facilities will be in Flagstaff and Winslow.
As part of the ongoing project to renovate the rest area, located at milepost 235, crews will close the parking lot in order to replace the pavement and restripe the parking spaces. The parking lot will be closed until the fall.
The nearly $3.5 million renovation project also includes upgrading the facility's electrical, mechanical and water/wastewater systems as well as site improvements. Construction is expected to be completed by the end of the year.