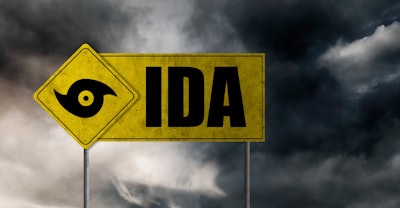 The American Trucking Associations' Trucking Cares Foundation is part of relief efforts by the trucking industry in the aftermath of Hurricane Ida, which devastated parts of Louisiana and M Mississippi earlier this week.
It is seeking cash donations, relief supplies or donated transportation. ATA is working with the Louisiana Motor Transport Association and Mississippi Trucking Association and will be sending ATA's trucks loaded with supplies as soon as cleared to do so. ATA said it is also working with the American Logistics Aid Network (ALAN) to coordinate donated transportation.
RELATED NEWS: Ida leaves behind $15 to $20 billion in damages; heads north with heavy rains expected
You can also make financial donations through Trucking Moves America Forward at www.trucking.org/idarelief.
In addition, America's Road Team Captains are poised to represent the industry in safely delivering these goods.
Please contact Elisabeth Barna, at ebarna@trucking.org or 202-420-8972 should you have any questions.