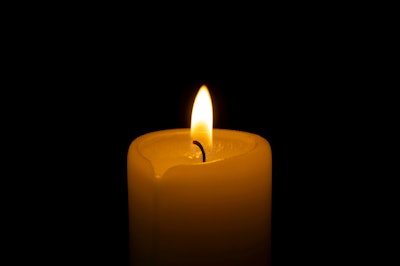 Robert M. Powell, the founder of Van Buren, Arkansas-based USA Truck died at his home Oct. 7, according to a press release from the company. He was 87.
In 1983 after a twenty-year career with Arkansas Best Corp., Powell and a group of managers purchased the company's truckload division, Crawford Produce. Powell led the renaming of Crawford Produce to USA Truck, and he led the 1992 initial public offering of the common stock. He served USA Truck as chairman, director, president and CEO until his retirement in 2011.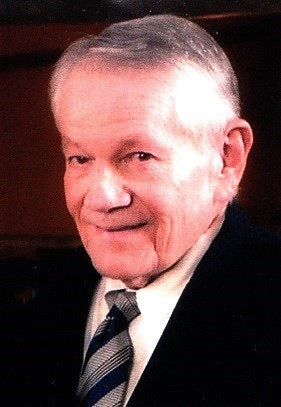 USA Truck today has some 2,200 employees, just under 2,000 active tractors, and more than 30 locations in North America.
"Mr. Powell was a true leader and a transportation industry legend, and he was widely respected and considered one of the best truckload operators in the industry," the company's statement said. "Mr. Powell was known and admired for his dedication, commitment, and vision. He understood the challenges of the transportation industry and leveraged his military background to establish USA Truck as an industry leader."
Throughout his career, he served the trucking industry in many capacities, such as representing the state of Arkansas as vice president of the American Trucking Associations in Washington, D. C., serving as the president of the Arkansas Trucking Association, and the chairman of the Arkansas Motor Carriers Association.
Mr. Powell graduated from the University of North Carolina at Chapel Hill with a bachelor's degree in science. While at UNC, he was a member of the ROTC program and was a commissioned ensign in the Navy after graduation from college.
He began his trucking career by joining ABF in February of 1960 as a management trainee in the Kansas City terminal. Mr. Powell served in several positions there until August of 1967, when he then relocated to Fort Smith with ABF/Arkansas Best Corporation. He remained there over the next two decades and rose in the ranks from vice president of Special Commodities, vice president of LTL Operations, executive vice president, and senior vice president. In 1983, during his tenure with ABF, he became the chairman of USA Truck, Arkansas Best's wholly-owned truckload subsidiary,
Mr. Powell Bob served as chairman, director, president and CEO of USA Truck until his retirement in May of 2011.
USA Truck President and CEO James Reed said the company reestablished a relationship with Powell in recent years and welcomed him and his family to the corporate offices during the USA Truck Founders Day event.
"It was beautiful to recognize his accomplishments as a wonderful husband, father, industry leader, and visionary founder who gave so much of himself. Mr. Powell touched the lives of countless people; we are honored to have been among them. We offer our condolences and gratitude to the Powell family," Reed noted in a statement.