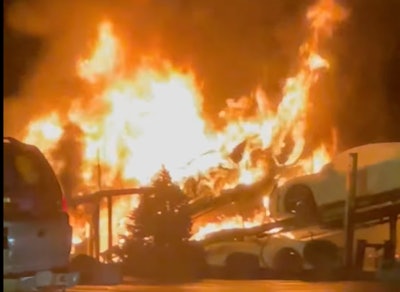 If you're a fan of Chevrolet Corvettes, you may wish to not continue reading this or watching the attached video.
It seems that a truckload of new Corvette C8 models caught fire recently, destroying several of the $80,000 cars.
The blaze occurred Tuesday, Oct. 5 in Nashville, Tennessee.
The truck's driver was not injured, and the investigation into the cause of the blaze continues.