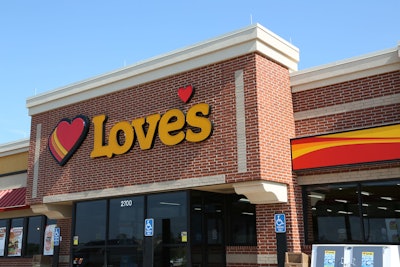 Love's Travel Stops today opened its newest store in Grant Park, Illinois about 50 miles south of Cgicago.
Located at 8316 N. Route 1, the new Loves has 33 truck parking spaces. It also has:
Chester's Chicken
Godfather's Pizza (opening Oct. 18)
Five diesel bays
Four showers
Laundry facilities
Fresh Kitchen concept
Mobile to Go Zone
"We're excited to open our 30th location in Illinois and help get professional drivers and four-wheel customers back on the road quickly and safely," said Greg Love, co-CEO of Love's.