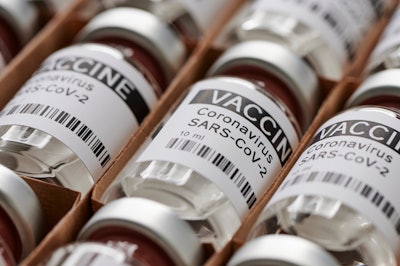 U.S. Sen. Marsha Blackburn (R-Tennessee) introduced legislation late last week that would, if passed, exempt all "essential workers," including truck drivers, from President Joe Biden's proposed vaccine mandate.
The "Keeping Our COVID-19 Heroes Employed Act" calls for an exemption for essential workers from any COVID-19 vaccine mandate imposed by the federal government; a public or private federal contractor; a private entity receiving federal funds; or a public entity receiving funding under the Coronavirus Preparedness and Response Supplemental Appropriations Act, 2020; the Families First Coronavirus Response Act; the Coronavirus Aid, Relief, and Economic Security Act; the Paycheck Protection Program and Health Care Enhancement Act; or the American Rescue Plan Act of 2021.
Blackburn's bill describes essential workers as those who were "deemed essential during the response to the COVID-19 pandemic" or those who were "exempt from any restrictions in response to the COVID-19 pandemic."
Co-sponsors of the bill include Senators Mike Braun (Indiana), Bill Hagerty (Tennessee), Jim Inhofe (Oklahoma) Ron Johnson (Wisconsin) Tommy Tuberville (Alabama), and Cynthia Lummins (Wyoming). All are Republicans.
There is no companion bill in the House.
In September, President Joe Biden directed the Occupational Safety and Health Administration to introduce regulations to require private sector companies with more than 100 workers to require either proof of vaccination or weekly testing.