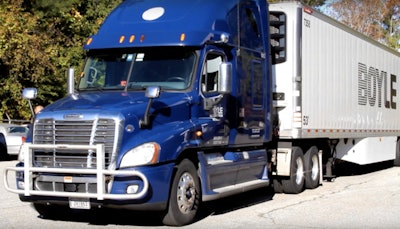 Boyle Transportation is being acquired by healthcare supply chain specialist Andlauer Healthcare Group Inc., in an $80 million deal, the groups confirmed recently..
Boyle Transportation, which was named recently one of the Truckload Carriers Association's Best Fleets to Drive For for the second consecutive year, provides specialized transportation services to clients in the life sciences and government/defense sectors, which meshes well with Toronto-based AHG's 3PL services that include customized logistics, distribution and packaging solutions for healthcare manufacturers across Canada. Based in Billerica, Massachusetts, Boyle Transportation was among the first fleets to transport the COVID-19 vaccine from Pfizer's Global Supply manufacturing plant to distribution points across the country.
"We are thrilled to be welcoming the Boyle Transportation team to Andlauer Healthcare Group", said AHG CEO Michael Andlauer. "Boyle is a leader in the temperature-sensitive life sciences sector and brings complementary security and visibility capabilities to the defense sector."
AHG also acquired all the outstanding shares that it did not already own of Skelton USA – a 75 truck, 100 trailer transporter of temperature-sensitive pharmaceuticals, biologics, plasma products, and vaccines. AHG acquired a 49% interest in the company in March.
Andlauer said the acquisition of the remainder of Skelton USA, an affiliate company of Skelton Canada that services cold-chain customers across the U.S., coupled with the addition of Boyle Transportation, significantly advances his company's strategic expansion into the U.S. healthcare market.
Skelton USA and Boyle Transportation will continue to be led by their respective executive leadership teams.