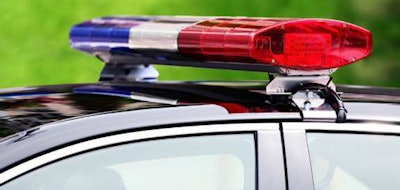 Police in Indiana continue investigating a collision between an Audi A5 fleeing police and a tractor-trailer that left two people dead Friday morning.
A statement from the Indiana State Police said troopers responded to the crash that occurred at about 11:32 a.m. on westbound Interstate 80/94 at the 5.7 mile marker near Gary. ISP said its preliminary investigation shows the Lake County Sheriff's Department was engaged in a pursuit of a 2010 Audi A5. During the pursuit, the driver of the Audi lost control of the vehicle and rear-ended a tractor-trailer in the right lane.
After striking the trailer, the Audi spun across all lanes and drove into the median wall. After hitting the wall, the Audi then continued back across the lanes in front of the same tractor-trailer it rear-ended and was struck on the passenger side by the front of the truck.
The Audi came to a final rest wedged under the front bumper of the truck.
At some point during the initial impact with the trailer, a 20-year-old female passenger suffered fatal injuries and was ejected from the vehicle. A small child who was in a car seat on the rear passenger side of the Audi also suffered fatal injuries.
The driver of the Audi is said to have been hospitalized with head injuries.
The police chase began when sheriff's deputies attempted to stop the driver of the Audi for speeding and disregarding a traffic signal.
No one involved in the collision was identified by police.
Truck drives through business in Iowa; driver dies
A truck driver died Friday, Jan. 7 when the tractor-trailer he was driving crashed through a business in St. Paul, Iowa.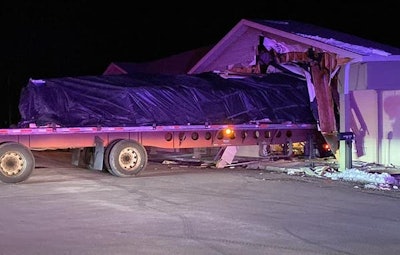 Media reports say the fully-loaded flatbed failed to stop at an intersection and slammed into the side of Tri State Stove, Inc. The mishap occurred at about 3:47 a.m.
The truck driver, 61-year-old Richard Cathey Jr, was killed. A passenger in the sleeper berth of the truck at the time of the incident, 69-year-old Alexander Levell, was injured and transported to a nearby hospital. He has since been released from the hospital.
The cause of the accident is under investigation by the Iowa State Patrol.
St. Paul; is located about 100 miles southwest of the Quad Cities.