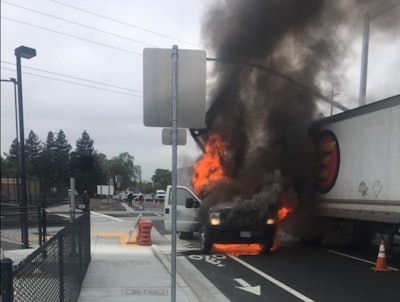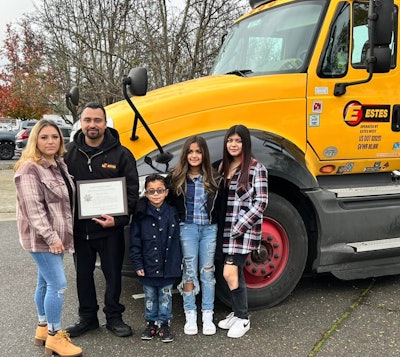 A trucker who helped rescue a utility worker when his bucket truck caught fire has been honored by the California Highway Patrol. Also honored in connection with the event that occurred April 15, 2021was CHP Sergeant Bill Harm.
On that day, Harm came across a utility bucket truck that had caught fire on a street in Santa Rosa, California. The utility worker was stranded in the extended bucket of the truck.
Efrain Angel Zepeda, a local driver for Estes Express Lines, was driving nearby. Harm asked Zepeda to position his trailer next to the burning truck so the utility worker could jump from the bucket to the roof of the Estes trailer. Zepeda moved his truck away from the flaming vehicle and not long after the extended bucket arm collapses.
For their efforts, Zepeda and Harm received CHP's Superior Effort Award.
Read Truckers News' original story about the heroics of Zepeda and Harm.