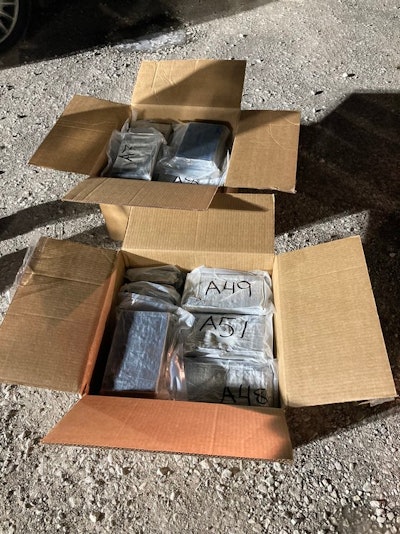 A 32-year-old trucker from New York City was arrested for having 115 pounds of cocaine in his truck's sleeper berth over the weekend.
On Sunday evening, Indiana State Police said they stopped a tractor-trailer driven by Vikram Sandhu of Queens, New York, near the 41-mile-marker of Interstate 70 southwest of Inianapolis.
Police said while talking with Sandhu, they detected what they called "criminal indicators."
A K9 unit from the Putnam County Sheriff's Office was brought in to sniff for drugs. During the search, police said they found about 115 pounds of cocaine in the sleeper portion of the truck. The estimated value for that much cocaine is around $2 million.
He was reportedly traveling from Houston to Indianapolis.
Sandhu was charged with dealing and possession of narcotics.