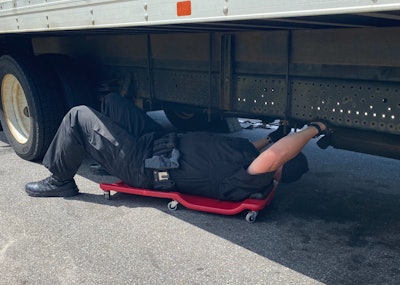 NH State Police
New Hampshire State Police Wednesday conducted a special patrol aimed at commercial motor vehicles.
A statement on Facebook said troopers worked in specific areas of interstates and secondary roadways that support heavy commercial vehicle traffic. According to HNSP, targeted locations have been identified as high crash volume areas. due to a variety of factors.
The operation produced the following results:
60 commercial motor vehicle stops
91 various violations identified
8 commercial motor vehicles were placed out of service for equipment violations
3 commercial motor vehicle operators were placed out of service due to various hours of service violations
KAG acquires Louisiana-based American PetroLog
Kenan Advantage Group the largest tank truck transporter and logistics provider in North America has acquired Lafayette, Louisiana-based American PetroLog.
American PetroLog offers a wide variety of logistics, transportation, storage, and transloading services for commodities such as water treatment chemicals, biofuels, lube oil, wax, missile fuel, rocket propellant, oilfield chemicals, alcohol and glycol.
"There are tremendous synergies between our two organizations, which we plan to capitalize on as we hit the ground running on day one," said Kevin Spencer, president of KAG Logistics, a subsidiary of The Kenan Advantage Group. "American PetroLog has an impeccable reputation in our shared end markets and is committed to solving the complex supply chain challenges of our combined customers today and our potential customers in the future. Their passion and commitment to their people and their partners align perfectly with our vision to be the premier global transportation and logistics provider."
ICYMI
FedEx Freight driver wins Minnesota Truck Driving Championship
Connecticut carrier shut down by FMCSA for numerous violations
Yellow adds three more driving academies; now has a total of 20
Kenworth shows off 50 new, classic trucks in hometown parade
Take A Look At This