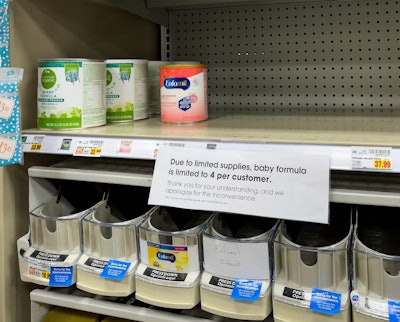 The Toidi / Shutterstock.com
The Federal Motor Carrier Safety Administration on June 30 issued an extension of its waiver from Part 395.3 of the Federal Motor Carrier Safety Regulations (maximum driving time) for drivers and carriers hauling baby formula and baby formula ingredients.
The emergency declaration was first granted on May 18 and was set to expire on June 30, but because shortages of formula still exist, FMCSA extended the waiver through July 31.
The waiver applies to carriers hauling ingredients for the production of baby formula including but not limited to whey, casein, corn syrup and hydrolyzed protein, and containers and packaging for baby formula.
FMCSA says direct assistance does not include routine commercial deliveries, including mixed loads with a nominal quantity of qualifying emergency relief added to obtain the benefits of the waiver.