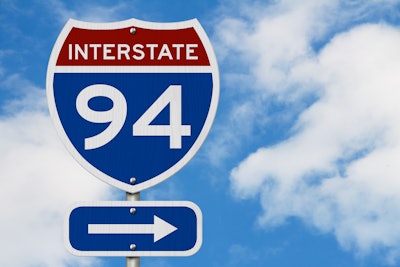 A section of Interstate 94 in Detroit will be closed for seven days beginning Friday, July 22.
The Michigan Department of Transportation said moving the Second Avenue bridge over I-94 will require closing both directions of I-94 between I-75 and M-10 (Lodge Freeway) for seven days.
The closure of I-94 will begin at 4 a.m. Friday. During the closure, eastbound I-94 traffic will be diverted to southbound M-10, then northbound I-75 back to eastbound I-94. Westbound I-94 traffic will follow southbound I-75, then westbound I-96 back to westbound I-94.
Beginning at 1 a.m. Friday, July 22, all entrance ramps to eastbound I-94 will be closed from 30th Street (just west of Warren Avenue) to Chrysler Drive while all entrance ramps to westbound I-94 will be closed from Mt. Elliott Street to Trumbull Avenue.
Weather permitting, the I-94 freeway and ramps will reopen by 4 a.m. Friday, July 29.