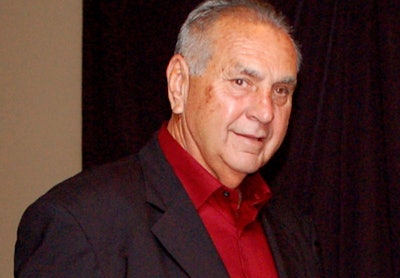 Benny Whitehead, the founder of the Alabama trucking company that bears his name, died earlier this week at his home. He was 77.
Mr. Whitehead was the founder of Benny Whitehead Inc., a family-owned trucking company and freight carrier based in Eufaula, Alabama, operating from the Southeast to the West Coast hauling refrigerated and dry goods for more than 50 years. He purchased his first truck at age 18 and in 1978 at age 34 started Benny Whitehead Inc.
He was a longtime member of the Alabama Trucking Association.
According to his obituary, Mr. Whitehead graduated from Eufaula High School in the Class of 1963 and was a United States Army veteran, serving from 1967 to 1969. He attended Massey Draughon Business College.
Survivors include his wife of 58 years, Brenda Whitehead of Eufaula, Alabama; two sons: Benny Paul Whitehead and Eddie Whitehead, both of Eufaula; one daughter: Amy Defee of Eufaula; eight grandchildren and four great-grandchildren.
Funeral services will be held Friday, Sept. 2, at 2 p.m., at First Assembly of God Church. The burial will follow in the Memory Gardens Cemetery.
New Jersey city bans trucks from parking on its streets
Bayonne, New Jersey, a city of some 71,000 people in the New York City metropolitan area, recently passed an ordinance banning most trucks and tractor-trailers from parking on its streets.
According to a story in the Hudson Reporter, truck tractors, trailers, and vehicles exceeding 16,000 pounds, gross weight were permitted to park on certain streets after obtaining a yearly parking decal. Local residents were able to obtain the permit for free, while non-residents were charged $500.
The new ordinance removes that provision.
The change came after complaints by residents.
ICYMI
Upcoming long Labor Day weekend prime time for cargo theft
Podcast: What cargo do thieves target, and what truckers can do to thwart them
Would you fill out an application for a job with a company you've never heard of before?
Stevens Transport driver recognized for aiding tanker driver who crashed
This You Have To See