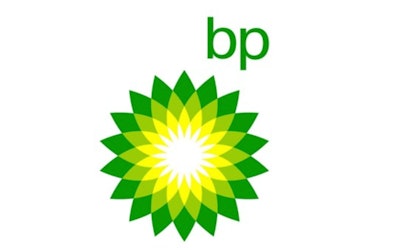 BP Products North America Inc., a wholly-owned indirect subsidiary of BP p.l.c. has reached an agreement to purchase TravelCenters of America, one of the largest chains of travel centers in the U.S. The acquisition, which is subject to regulatory and TravelCenters of America shareholder approval, will be for $1.3 billion in cash.
Based in London, bp is one of the largest oil and gas companies in the world. Earlier this month, bp reported its profits more than doubled to $27.7 billion in 2022, as energy prices soared after Russia invaded Ukraine, according to a report on the BBC. Among other services, bp operates a network of truck stops in Australia.
A statement from bp said TA's strategically-located network of highway sites complements bp's existing predominantly off-highway convenience and mobility business, enabling TA and bp to offer fleets a seamless nationwide service. In addition, bp's global scale and reach will, over time, bring advantages in fuel and biofuel supply as well as convenience offers for consumers. It will provide options to expand and develop new mobility offers including electric vehicle charging, biofuels, renewable natural gas, and later hydrogen, both for passenger vehicles and fleets.
RELATED NEWS: New TA Express opens in Missouri with 52 truck parking spaces
Convenience is one of bp's five strategic transition growth engines in which it aims to significantly grow investment through this decade. By 2030, bp aims for around half its annual investment to go into these transition growth engines. Over 2023-2030 it aims that around half of its cumulative $55-65 billion transition growth engine investment will go into convenience, bioenergy and EV charging.
Bernard Looney, CEO bp, said: "This deal will grow our convenience and mobility footprint across the U.S. and grow earnings with attractive returns. Over time, it will allow us to advance four of our five strategic transition growth engines. By enabling growth in EV charging, biofuels and RNG, and later hydrogen, we can help our customers decarbonize their fleets. It's a compelling combination."
RELATED NEWS: Travel Centers of America to install 1,000 chargers for battery electric vehicles
The acquisition is expected to bring around 280 TravelCenters of America sites, spanning 44 states nationwide, into the bp portfolio, according to the statement issued today. These travel centers, which average around 25 acres, offer a full range of facilities for vehicles and fleet trucks, including more than 600 full-service and quick-service restaurants, as well as truck maintenance and repair services. Around 70% of TA's total gross margin is generated by its convenience services business, almost double bp's global convenience gross margin.
Dave Lawler, chairman and president of bp America: "Subject to approvals, we look forward to welcoming the TA team to bp. TA's amazing nationwide network of on-highway locations combined with bp's more than 8,000 off-highway locations have the potential to offer travelers and professional drivers a seamless experience for decades to come."
bp yesterday announced plans to invest $1 billion in EV charging across the US by 2030.