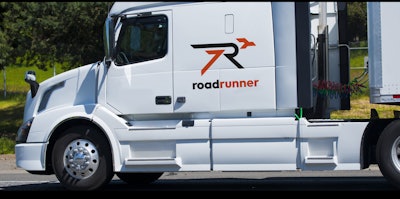 Illinois-based LTL carrier Roadrunner announced it is expanding its Smart Network with new inbound service to Denver.
This marks the first new market opening in years, continuing the positive momentum from recently announced transit time reductions across 130 major lanes and the launch of the next-business-day service SoCal-to-Chicago and Chicago-to-SoCal.
"Our first priority is our customers," said Phil Thalheim, chief linehaul network engineer at Roadrunner. "We constantly ask ourselves how we can enhance our network to better service their needs, and this resulted in us offering service to Denver. We are thrilled to expand our network to Denver, giving our customers one more destination to enjoy our fast transit times, minimal rehandle of freight, and outstanding customer service."
Tomasz Jamroz, head of technology, operations and linehaul said, "Opening Denver fits our strategic goal of becoming the best carrier moving freight directly from one part of the country to another and is really an important step in optimizing our network and further reducing transit times."
According to a statement from the company, Roadrunner uses proprietary optimization technology to build direct loads and eliminate rehandling. The company focuses on assuring the integrity of custodial control of customer freight through the use of its driver teams that execute over-the-road moves (with no customer freight ever moving on rail) via the most direct route possible, eliminating the need to re-handle and thereby reducing the risk of loss or damage.
The service to Denver marks the first step of new market expansions, with openings of Kansas City and Portland planned for 2023.