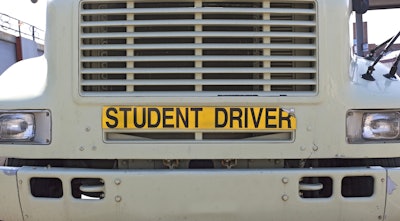 Florida-based FleetForce Truck Driving School today said it is creating six new programs in the state, with testing and training set to begin as early as March. The new programs are in partnership with community colleges in Fort Lauderdale, Fort Myers, Niceville, Daytona Beach, Ocala, and New Port Richey.
FleetForce said it also has two other existing sites on the horizon at schools in Lake City and Gainesville, which are anticipated to launch this year.
Together, these training sites will be able to produce over 3,000 new truck drivers annually, according to a statement from the company.
"Truck driving remains at the core of our country's economic abilities, and we see evidence of the growing need for new drivers every day," said FleetForce owner Tra Williams. "We're excited to show what can be done to meet this tremendous need.
Regional emergency declaration extended
A regional emergency declaration covering eight western states has been extended by the Federal Motor Carrier Safety Administration.
The declaration was set to expire Feb. 15, but was extended to March 17 or until the emergency ends.
As a result, drivers hauling gasoline, diesel, and jet fuel in direct support of the emergency are exempt from Part 395.3 (maximum driving time) of the hours of service regulations. The emergency is applicable to drivers in Colorado, Kansas, Nebraska, New Mexico, Oklahoma, Texas, Utah, and Wyoming.
The emergency was declared because of adverse winter weather and the shutdown of the Suncor refinery in Colorado.
ICYMI
Love's to continue expanding in 2023; plans call for 25 new locations
Iowa Kwik Star rated top truck stop in the U.S. for 2022 by trucker app
Trucking companies make magazine's list of best large, midsize employers
Levi Hummon featured in benefit concert for trucker relief organization