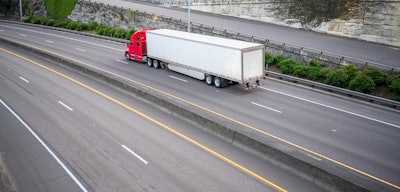 The American Transportation Research Institute Wednesday, March 1, issued a request for motor carriers to participate in ATRI's annual update to its Operational Costs of Trucking report.
ATRI said its annual Operational Costs of Trucking is "one of the most used and most comprehensive benchmarking tools in the trucking industry." ATRI confidentially collects costs and operational data directly from trucking fleets and owner-operators, and its analysis reveals key trends for fleets of each sector, size, and region.
The information requested by ATRI includes driver pay, fuel costs, insurance premiums, and equipment lease or purchase payments. Carriers and owner-operators are asked to provide full-year 2022 cost-per-mile and/or cost-per-hour data through an online data entry form or email submission. By carrier request, this year's report includes valuable new efficiency metrics such as miles between breakdowns.
Participating motor carriers will once again receive a customized report that compares their fleet's costs and operations to peer carriers of the same sector and size, as well as an advance copy of the full report.
For-hire motor carriers are asked to provide operational cost data to ATRI by Friday, April 28. ATRI's data collection form is available online here.
ATRI said all confidential information is protected, and it is published only in anonymized, aggregate form.
Fuel distributor donates CDL scholarship funds
Wholesale fuel distributor Cougar Oil recently donated $32,000 in scholarship funds to help 10 residents in Selma, Alabama become commercial truck drivers through classes at Wallace Community College Selma.
Cougar Oil's Rex Jones made the announcement on Monday, Feb. 27, at Selma High School's Career Day.
The funds were donated to the Petroleum & Convenience Marketers of Alabama Foundation, which sent the funds to Wallace Community College Selma for the 10 scholarships.
3 dead in tractor-trailer crash in Pennsylvania
Three people died in a crash involving two tractor-trailers Wednesday morning, March 1, on Route 33 near Saylorsburg, Pennsylvania.
A report of the accident said "it appears a southbound tractor-trailer crossed onto the northbound side of Route 33 and struck another tractor-trailer, a pickup truck, and two passenger cars, Coroner Tom Yanac told lehighvalleylive.com."
The incident is said to have started when a tractor-trailer traveling south on Route 33 traveled off the highway and hit an embankment, before getting back onto the southbound lanes of the highway, state police said.
Troopers say the driver then hit the guardrail in the center median and traveled into the northbound lanes of Route 33, hitting four vehicles near mile marker 20.6 before coming to rest.
The crash, which occurred about 30 miles north of Allentown, remains under investigation.
ICYMI
CVSA's Roadcheck will focus on anti-lock brakes and load securement
Driver Poll: Why are you in your current job?
The year ahead is filled with truck shows and other trucking events
Kenworth turns 100; introduces two trucks to celebrate its anniversary