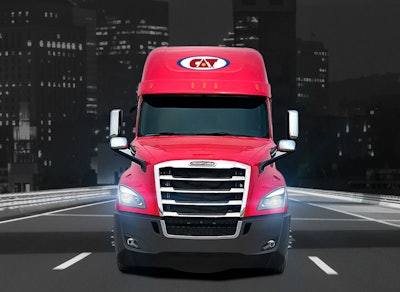 C.A.T., Inc.
A Canadian carrier and one from Nebraska are the overall winners in this year's Best Fleets To Drive For program.
Chief Carriers of Grand Island, Nebraska was the overall winner in the small fleet category and C.A.T. Inc. of Coteau-du-Lac, Quebec, Canada was the overall winner in the large fleet category.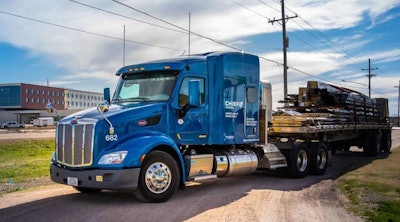 The results of the program were announced Monday, March 6 during the Truckload Carriers Association's annual convention at the Gaylord Palms Resort & Convention Centre, in Orlando. The contest is presented by TCA and CarriersEdge.
Now in its 15th year, Best Fleets to Drive For is an annual survey and contest that recognizes the North American for-hire trucking companies that provide the best workplace experience for their drivers. To be considered, fleets must be nominated by a company driver or independent contractor working with them, after which they are evaluated across a broad range of categories reflecting current best practices in human resources.
The highest scoring fleets are identified as Best Fleets to Drive For and then grouped according to size. The highest-scoring fleet in each category is named the overall winner.
Both of this year's overall winners represent firsts for the program, according to a statement from TCA.
C.A.T. is the first fleet in over a decade to win the overall award in its first year as a Best Fleet. Chief Carriers represents a first of a different kind. Its General Manager Andrew Winkler, is the first person to win the overall award at two different companies, having previously worked with Grand Island Express.
The Best Fleets to Drive For survey and contest is open to any for-hire fleet operating 10 or more trucks, regardless of TCA membership status. Nominated fleets are evaluated in areas such as driver compensation, pension and benefits, professional development, driver and community support, and safety record.
The contest accepts nominations from Labor Day to Halloween each year and reveals its Top 20 Best Fleets to Drive For winners each January. The highest-scoring fleet in each category is named an Overall Winner during TCA's Annual Convention.