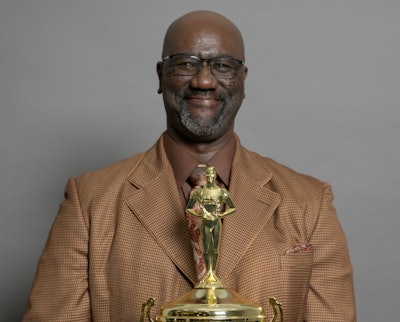 Alabama Trucking Association
A driver with more than 30 years of experience and over 3 million accident-free miles was recently named the Alabama Trucking Association's driver of the year.
The #AlabamaTrucking Safety & Maintenance Management Council (SMMC) announced Emanuel Windham of Blair Logistics as its commercial driver of the year during its annual Fleet Safety Awards Banquet in Pelham last weekend.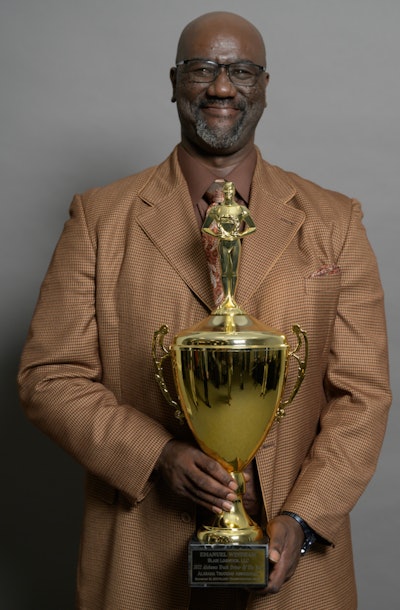 With 32 years as a professional driver, 53-year-old Windham has never been involved in any accidents or received motor vehicle or CSA violations, according to the ATA. He is a member of Blair's safety council and has been awarded multiple safe driving awards, including the million-mile club award. Windham's management team at Blair commends his professionalism, safety consciousness, hard work, and unwavering positivity, describing him as the quintessential professional in the trucking industry, said the ATA on its website.
In addition to his career achievements, Windham is actively involved in his local community and church. He lives in Anniston with his wife Octaviar.
Henry Cobb, who works for Boyd Bros. Transportation, Inc., was named Driver of the Year runner-up.
Both awards were sponsored by Southland Transportation Group.
Other award winners included:
Quince Bell, who received the Fleet Manager of the Year award, sponsored by McGriff Tire Company. Bell works for MT Select, LLC.
Pat Driver, who works for Perdido Trucking Service, LLC, received the Maintenance Professional of the Year award, sponsored by Vertical Alliance.
Jeffrey Hopkins, who works for Boyd Bros. Transportation received the Safety Professional of the Year award, sponsored by Cummins Sales and Service.
Heather Darnell, who works for Watkins Trucking Co., Inc., was recognized as the Safety Professional of the Year Runner-Up.
Watkins Trucking received the President's Award, sponsored by Nextran Truck Centers, Inc., which is the association's top honor for the fleet with the lowest accident frequency rate based on miles operated within Alabama.