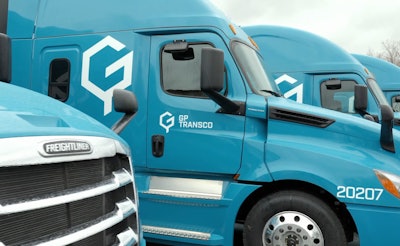 GP Transco
GP Transco announced recently it has earned 2023 Top Workplaces Culture Excellence recognition for Compensation & Benefits as well as Purpose & Values. Issued by Energage, a research company with more than 16 years of experience surveying over 27 million employees at 70,000 organizations, Top Workplaces awards are based on employee feedback.
Top Workplaces Culture Excellence awards recognize organizations that excel in specific areas of workplace culture. The Top Workplaces for Compensation & Benefits award honors organizations that provide packages employees believe are fair for the work being done and compared to others in the industry. The Top Workplaces for Purpose & Values award goes to organizations that have successfully communicated the company mission and integrated those aspirations into the culture.
"Providing our office employees, our truck drivers, and our maintenance shop staff with purpose is extremely important to us here at GP Transco," said Ivy Posada, GP Transco's Vice President of HR and Talent Acquisition. "Having a clear united vision across the departments allows the company to grow and stay focused on our priorities."
Top Workplaces awards are based on a research-backed, 24-item employee engagement survey.
"Top Workplaces is a beacon of light for organizations as well as a sign of resiliency and impressive performance," said Eric Rubino, Energage CEO. "When you give your employees a voice, you come together to navigate challenges and shape your path forward. Top Workplaces draw on real-time insights into what works best for their organization, so they can make informed decisions that have a positive impact on their people and their business."
Based in Joliet, Illinois, GP Transco provides dry van freight transportation and logistics services to a diverse group of clients across the United States. The company has over 500 trucks and over 700 trailers.