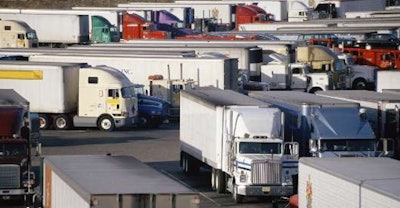 Another trucking industry organization has weighed in on several pieces of legislation reported out of the House of Representatives Transportation and Infrastructure Committee earlier this week.
The Truckload Carriers Association was the latest organization to praise the committee's approval of a bill that designates $755 million over three years to create more truck parking. The association also said it has reservations about two other bills reported out of the committee.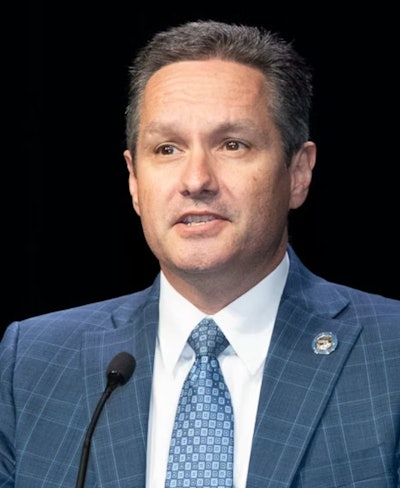 "TCA applauds the House Transportation and Infrastructure Committee's approval of H.R. 2367, the Truck Parking Improvement Act, aimed at addressing the critical shortage of truck parking," said Dave Williams, chairman of the Truckload Carriers Association and senior vice president of Knight-Swift Transportation: "This positive outcome represents a significant step forward in enhancing driver safety, ensuring compliance with federal regulations, and improving the operational efficiency of the trucking industry."
Williams pointed out the trucking industry faces a critical shortage of parking spaces, with a ratio of just one parking spot for every 11 drivers. He said, "This legislation highlights the committee's dedication to resolving the persistent challenge of truck parking shortages, which have long posed safety risks and hindered the productivity of supply chains. Adequate truck parking facilities allow drivers to take necessary rest breaks, comply with federal hours of service regulations, and effectively manage their schedules, leading to increased efficiency and improved road safety for all."
RELATED NEWS: House votes to roll back new EPA emissions rules; parking bill advances
Williams said that while TCA applauds this positive development, the organization also wishes to express concerns regarding other recently approved legislation.
TCA opposes certain provisions within H.R. 3372, which establishes a safety data collection program for certain 6-axle vehicles. This legislation includes a voluntary pilot program to increase truck weights on federal interstates up to 91,000 lb. on six axles.
While we appreciate efforts to gather safety data, we have concerns regarding the potential implications of increased truck weights on highway safety and infrastructure," said Williams.
TCA also opposes H.R. 2948, the Carrying Automobiles Responsibly and Safely (CARS) Act. The bill addresses the increasing weight of newer vehicles by allowing a 10 percent weight increase for certain types of automobile transporters. Williams said TCA remains concerned about the potential consequences of infrastructure and roadway safety that could arise from such weight increases.