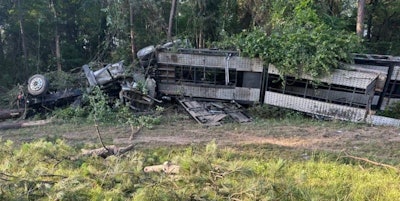 Mississippi State Police
Two brothers died when their tractor-trailer crashed on Interstate 10 in Mississippi near the Louisiana state line Wednesday afternoon, June 14.
Driver Oleg Tarasevich, 29, and passenger Yakov Tarasevich, 24, were both from Chesnee, South Carolina.
Their truck was carrying passenger cars when it left the interstate and overturned.
Mississippi Highway Patrol several other crashes happened as the authorities cleaned up the original accident.