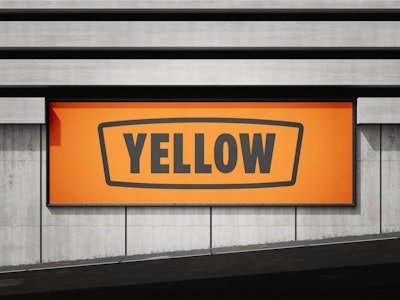 The union representing drivers at longtime less-than-truckload carrier Yellow is criticizing the company for its Chapter 11 bankruptcy filing earlier this week, saying it denounces "any attempt by the company to evade its financial obligations through legal maneuvers."
"Yellow may try to use the courts to eradicate its financial responsibilities, but they can't escape the truth," said Teamsters General President Sean M. O'Brien in a statement Monday. "Teamster families sacrificed billions of dollars in wages, benefits, and retirement security to rescue Yellow. The company blew through a $700 million government bailout. But Yellow's dysfunctional, greedy C-suite failed to take responsibility for squandering all that cash. They still don't. They shamelessly pin their corporate incompetence on working people. This is what's wrong with Big Business. This is a reminder of why workers' ability to organize and collectively bargain is so crucial to protecting and creating good jobs in America."
RELATED NEWS: Yellow files Chapter 11 bankruptcy; places blame on Teamsters union
In announcing its bankruptcy, Yellow blamed the union for its financial problems saying it blocked the 99-year-old company's efforts to fully streamline its operations and save money.
"All workers and employers should take note of our experience with the International Brotherhood of Teamsters and worry," said Yellow's Chief Executive Officer Darren Hawkins. "We faced nine months of union intransigence, bullying and deliberately destructive tactics. A company has the right to manage its own operations, but as we have experienced, IBT leadership was able to halt our business plan, literally driving our company out of business, despite every effort to work with them."
Yellow and the Teamsters have had a contentious relationship for quite some time. Just this year the Teamsters threatened to strike over Yellow not making $50 million in pension and health benefit payments. In turn, Yellowed sued the union for $137 million for blocking the company's planned consolidation of its various shipping services.
In its most recent statement, the Teamsters reiterated its criticisms of Yellow, comparing it to other trucking companies with which it has contracts.
"Yellow management and the financiers who pull the strings continue to blame union contracts for their demise," O'Brien said. "The fact is, Teamster-represented companies like ABF and TForce Freight are not only able to fairly compensate workers, they are also wildly profitable. The Teamsters successfully and continuously negotiates strong contracts to preserve the integrity of our members' work and ensure they are justly compensated. More than 15,000 members overwhelmingly ratified powerful new national agreements at both ABF and TForce in just the past two months."
The Teamsters said its legal and economic teams are closely following Yellow's moves throughout bankruptcy proceedings.
The bankruptcy filing by Yellow led to the layoffs of some 30,000 employees, including 22,000 drivers.