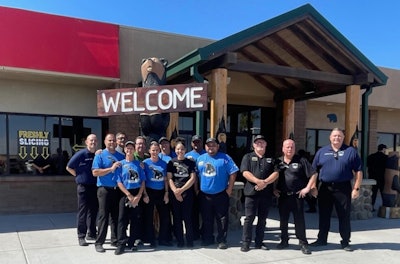 Black Bear Diner
Truckers stopping at the TravelCenters of America location near Phoenix now have a new dining option.
Black Bear Diner recently announced the opening of its newest diner located at 1010 N. 339th Avenue in Tonopah, Arizona. The diner marks the company's eighth one with TA.
The 7,930-square-foot restaurant has seating up to 158 guests. The opening of this location follows TA's most recent Black Bear Diner opening in San Antonio, Texas this past March.
"We are pleased to add to our full-service dining offer," said Jack Hancharick, TA vice president for full-service restaurants. "Our guests love the Black Bear Diner concept, and our team is excited to welcome such a popular brand to the TA in Tonopah's wide array of offerings."
System-wide, this is the fourth Black Bear Diner to open this year; the company anticipates an additional six openings in 2023.
Black Bear Diner now operates 157 diners in 14 states.
The Tonopah TA is located about 50 miles west of Phoenix just off Interstate 10.