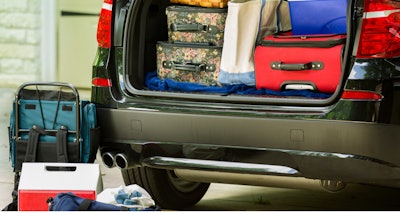 AAA
Expect heavier than normal traffic starting late next week as many Americans squeeze in one more road trip over the long Labor Day weekend.
"Most travelers will leave on Thursday or Friday before Labor Day to take advantage of the long holiday weekend," said Paula Twidale, Senior Vice President of AAA Travel. "Domestically, the Pacific Northwest, big cities like New York and Denver, and tourist hotspots like Orlando and Las Vegas are the most popular."
The top five domestic destinations are Seattle, Orlando, Anchorage, New York, and Las Vegas. Seattle tourism has been boosted by the strong demand for Alaska cruises. Florida destinations are popular not only for their beaches and theme parks but also for their cruise ports in Central Florida, Fort Lauderdale, Tampa, and Miami.
AAA suggests the best and worst time to be on the highway during the extended Labor Day weekend, considered by most to be the end of summer.