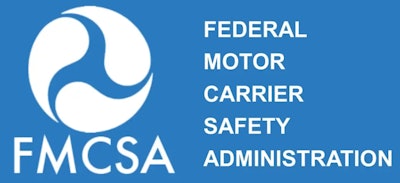 FMCSA
The Women of Trucking Advisory Board will hold its final meeting before submitting recommendations to the Federal Motor Carrier Safety Administration on how to recruit and retain more females in the industry.
The meeting will be held online from 10 a.m. to 4:30 p.m. Eastern on Oct. 26. The final meeting of the full board will examine ways in which trucking companies, nonprofit organizations, training and education providers, and trucking associations can coordinate functions to support women pursuing careers in trucking.
Public participation is encouraged, with time for oral comments set aside at each meeting. Those wishing to make a comment are asked to submit a written copy of their remarks for "inclusion in the meeting records and for circulation to WOTAB members." The Federal Motor Carrier Safety Administration said all prepared remarks that are submitted on time will be accepted and considered as part of the record.
To attend the meeting, you will need to register in advance by Oct. 21.
Wyoming reports September inspection results
During September the Wyoming Highway Patrol's commercial carrier officers conducted a total of 1,913 inspections and found more than 1,000 violations.
The top violations and the number of them included:
Operating a commercial motor vehicle without proof of periodic inspection, 248
False report of driver's record of duty status, 105
Clamp or roto type brake out of adjustment, 100
No/discharged/unsecured fire extinguisher, 98
Inoperable required lamp, 96
Flat tire or fabric exposed, 88
Driver failed to manually add shipping document number, 88
CMV air brake adjustment fails to compensate for wear, 87
Operating a CMV without a CDL, 77
Brakes out of service (equal to or greater than 20%), 77
A total of 701 Level 1 inspections were conducted, and 156 decals were issued for no critical violations found in a Level 1 inspection.
ICYMI
Solar eclipse viewers could make driving dicey in some states Saturday
FMCSA tightens rules for exempted regulations during emergencies
Volvo unveils SuperTruck 2; boasts of 134% increased freight efficiency
Driver Poll: Does your company promote sustainability practices like idling reduction and fuel-efficient driving?