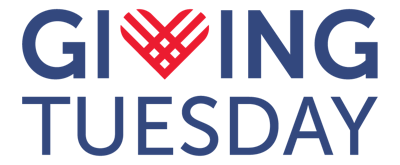 We're pretty sure you've heard of -- or even participated in -- the annual spendfest that occurs the day after Thanksgiving and has the ominous name of Black Friday.
That's when otherwise rational people spend the wee, small hours of the morning standing in lines at big box stores for the chance to wrestle with other shoppers to get a big-screen TV, or the hot toy du jur their child claims they will cause them to perish if it's not under the Christmas tree.
Black Friday is followed by a scaled-down pushback retail event called Small Business Saturday. Created, oddly enough, by credit card giant American Express, on this day survivors of Black Friday and others are encouraged to shop locally and support independent stores, artists and craftsmen.
Somehow, the Sunday after Thanksgiving has escaped being tagged with an official unofficial title to encourage shopping.
However, we're expected to break out our credit cards -- if there is any credit space left on them -- and shop online come Cyber Monday.
Then, finally, the pendulum swings back in the other direction for Giving Tuesday. Created in 2012 at New York's 92nd Street Y, Giving Tuesday is meant to be a day to do good, to donate to good causes and/or help those in need.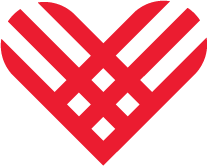 Giving Tuesday is -- or at least ought to be -- tailor-made for the trucking industry and individual drivers. As a whole, American trucking has a big heart and is quick to help out. So too are individual drivers.
Trucking's/Truckers' generosity is evident in times of need, like after a natural disaster or other calamity that requires the mobilization of supplies and services. And, also when it comes to helping kids; there are always long lines of individual truckers in convoys to help Special Olympics, Make A Wish and other charities.
But, unfortunately, there are times when truckers are the ones in need. Too often truckers are injured or have their truck sidelined because of some sort of highway mishap and can't work. And, this is a job that can extract a toll on some drivers.
Luckily, there are a number of organizations -- including ones created or led by truckers -- at the ready to help out.
As Giving Tuesday looms, here are some organizations whose aim is to help truckers that need it. If you are of a mind to do so come next Tuesday, you could do worse than to donate to one of these groups.
Founded by truck driver Robert Palm, this organization helps reunite truckers and their families in times of crisis. They provide services to North American truck drivers and their families including transportation and lodging in the event of a serious emergency like a loss of life, debilitating injury, or serious illness.
St. Christopher Truckers Relief Fund
Since it was established, this organization has helped almost 3,300 truckers with some $3.7 million. It aids over-the-road/regional truck drivers and their families when an illness or injury, occurring within the last year, has caused them to be out of work. The SCF also provides programs that will benefit professional drivers and the trucking industry like smoking cessation, diabetes prevention, and free flu, shingles, and pneumonia vaccines.
Sometimes truckers can't get something most of us take for granted: a hot meal. Relying on volunteers, they will put hungry drivers in touch with local folks willing to deliver a hot, home-cooked meal to them in their trucks. They can also help drivers and their families who need assistance putting food on their tables.
​​Over the last 13 years, this group organized and operated by truckers has raised some $127,000 to aid over 217 trucking families. Last year the group gave 35 families grants of $650 each to ensure they had a merry Christmas despite being in need. In addition to accepting donations, the group holds fundraising events and has an online store.
Trucker Buddy is a pen-pal program where professional drivers are paired with classrooms. The driver communicates to the class through the teacher and kids learn about geography, math, as well as improve their reading and writing skills. This nonprofit organization is 100% funded by donations and sponsorships from businesses and individuals. It also provides grant money and resources to teachers and classrooms.